Portable Toilets in Calgary for Events, Emergencies, and Everything in Between
Known for the cleanest and best portable toilets in Calgary, The Garbage Good Guys use quality equipment, reliable service and experienced personnel to provide a port-a-potty experience that is second to none. Our portable toilets are perfect for job site restroom rentals, commercial bathroom rentals and temporary toilets for construction sites and permanent locations.
We cater to a wide range of industries and events of all sizes, including:
Construction sites
Sporting events
Festivals
Charity events
Concerts
Community events
Whether you need a set of portable toilets in Calgary for a work site or you need one portable toilet for a small event, The Garbage Good Guys can help.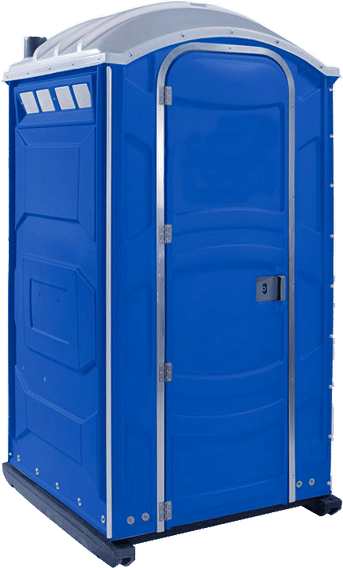 What You Get With Us
You'll be happy you selected The Garbage Good Guys for your portable toilets in Calgary as we offer many benefits, including:
An affordable and quality portable toilet with a urinal and maximum ventilation slots.
Drop-off, pick-up, setup, and teardown of toilets handled by The Garbage Good Guys team.
Expertise in the most common use-cases like construction sites, special events, oilfields, and commercial/industrial projects.
Portable Toilets in Calgary and Surrounding Areas
If you are looking for portable restrooms, port-a-potties or 'Johnny On the Spot' portajohns in Calgary, Edmonton, Vancouver, or surrounding communities, The Garbage Good Guys have your solution. Our affordable portable toilets are perfect for construction sites, large sporting events, private charity events and a wide variety of occasions. Our service includes everything from delivering the toilets to picking them up when you're done.
Any event with a large guest list, or any construction site where you're working all day, requires easy access to a bathroom. When you call The Garbage Guys for portable toilets in Calgary you're getting convenience at an affordable price. Contact us today.
Dimensions
height: 88″, Width: 44″, Depth: 48″, and Litres/Gallons: 265/70.
Non-Flushing Toilet
Hand Sanitizer
Vacancy Indicator
Urinal
Lock and Key are Available
Translucent Roof
Maximum Ventilation Slots